Pool Maintenance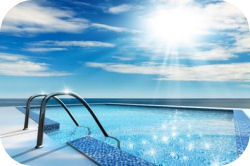 Professional pool cleaning, maintenance and repair.
Being a NSPF® Certified Pool & Spa Operator® means water quality is maintained to the highest standard which ensures a safe swim for all the users.
Pools maintained to the EU 15288-2 standards using quality sanitizing products.
Records of all water tests are retained for a 2 year period.
NSPF® Registration Number: 82-299920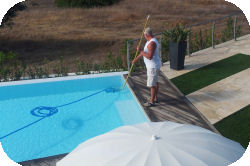 Other pool services include:
• Sand filter changes
• Filter and multi port valve replacement
• Pump and motor repairs or replacement
• Leak detection
• Skimmer replacement
• Lights changed
• Replacement pool borders
• Water heaters
• Pool covers
• Repair and replace pool liners