Testimonials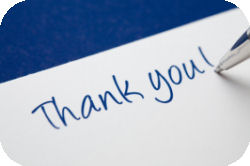 Here are some lovely messages from our customers.
Thank you to everyone who has provided feedback, we use comments from our customers to continually improve our services.
• "Over the years we've lived in Cyprus we have had various property management companies looking after our pools but when we heard how good , trusting and reliable Colin and Carol were we got them to come and look after our infinity pool . At first I thought with our pool NOT being a conventional pool and requiring a bit more attention with it being an infinity pool that Colin would be unsure on taking the pool on but he had no problems in deciding to maintain the pool and I must honestly say the pools never looked better . They aways come on the dates organised with us and do not leave any mess behind .
Would recommend to anyone with confidence . "
Andy and Morag Carrington, Sea Caves Cyprus

"Peter and I would like to thank you and A1 Property Management for your excellent care and attention in maintaining and caring for our Cyprus villa, pool and garden.
We can honestly highly recommend you and your company. Over the years, we have experienced our worst nightmares in employing other companies to look after and maintain our villa and pool while we were in the UK. These various companies charged us a fortune only to neglect our villa, pool and garden while we were away.
It is refreshing to find a company like yours in Cyprus that is honest, trustworthy and gives us a personal service at a reasonable price. We appreciate your constant contact with us including, dealing with all unforeseen problems that have arisen while our villa has been empty. For the past two years since employing your company it is now, always a pleasure for us when we arrive at our villa for a holiday to find everything in tip top shape. Our villa is always exceptionally clean and all is working properly including, our pool. Many thanks again Colin and Carol, A1 property management rocks!!"
Kay and Peter Eracleous, Villa Valentina, Seacaves, Cyprus

• "I have employed A1 Property Management since 2008 when I purchased my villa in Peyia.
Initially A1 maintained the pool throughout the year and this was executed to a high standard on a regular basis.
When general house maintenance was required at the villa A1 quoted me very competitive rates and supplied an excellent service. This included building and electrical work such as lighting and fencing around the pool area, electrical and tiling work inside and outside the property, fitting of A/C timers on the A/C units this was all done to a professional high standard with the minimum of delay.
When in 2012, I decided to let the property on short term holiday lets I employed A1 as the management company, this has been a successful association with excellent feedback from my clients to the service supplied by A1.
I would not hesitate in recommending A1 Property Management to anyone."
Edward Wells, Peyia, Paphos

• "We have known the above gentleman for two years and have always found him to be a willing, reliable and trustworthy person and would have no hesitation in recommending him for any management tasks. "
Michael and Brenda Richards,Peyia.

• "Colin has cleaned and maintained our pool for the past 5 years both whilst we lived in Cyprus and also since we have returned to the Uk. Houses in the sun need a lot of care and maintenance and each summer i have a list of necessary repairs or improvements. If Colin cant do it himself he has been invaluable in both his knowledge of where to go for best service and price. He has painted the inside of my house, fitted safety locks to all the doors and windows, made a beautiful feature stone wall inside my villa along with stone cladding to outside walls which were looking shabby. His work is always impeccable and his advice and knowledge are invaluable. When we are on holiday we enjoy his pool visits as i run by all the things i am concerned about. Hes even contacted us in Uk when hes had concerns over our villa during stormy weather and it is very reassuring. We are hoping to rent our villa out for first time this year, my husband and i are extremely fussy about it being prepared for guests and never thought we would find anyone who cared enough so we just put it off until now. When we do we will be be using Colin and his wife, Carol, services as i know i can trust and rely on them and it will be perfect for our guests."
Lita and Ian Thomson. Emba, Cyprus

• "I have currently used A1 Property Management for all my household, garden and pool requirements over the last 4 years. Colin and his wife undertake all tasks quickly,efficiently and professionally no matter if it is garden and pool maintenance, routine cleaning or on occasion guests locking themselves out the house.
Colin has kept us regularly updated on our account balance with detailed e-mails on all expenditure and up coming bills. All suggestions for property updates such as redecoration ,new patio furniture and linen have been very helpful in helping us maintain a very high standard within our property.
I would have no hesitation in recommending Colin and Carol at A1 Property Management for all your holiday homes needs."
Helen Moore. Villamoore, Paphos, Cyprus.

• "I have known Colin and Carol since the summer of 2008 they were our neighbours, and we hit it off straight away. Colin took on the maintenance of our pool when we returned to the UK. Often calling us if there were any problems with our villa, the pool or even the garden. This year we decided to rent our villa for the first time which to be quite honest scared me to death! But after chatting to Carol she put me at ease i knew she would take care of our villa as if it was her own. All laundry, cleaning, and shopping is done by Colin and Carol and they are always on call for our guests,and from the comments in our guest book they have done an amazing job for us this summer. Colin and Carol are completley trust worthy, I wouldn't let anyone else look after my villa. Keep up the good work guys."
Lisa & Darrell Phillips. Victoria Villa, Tala

• "We were fortunate to have been introduced to Colin and Carol shortly after taking delivery of our villa in Tala 8 and we are sure that this relationship has saved us a great deal of frustration over the subsequent years, especially as we now rent out the property. Their cheerful, efficient and friendly manner makes them the best possible ambassadors when dealing with tenant problems. Colin and Carol look after our interests in a way which is more than just a business obligation and we know that any communication will be answered promptly and fully and that, if needed, we will get a phone call to update us. Very important to us as we live in the Middle East and can only visit very occasionally. We use A1 for pool and garden maintenance, full property management and also building works which have been carried out to a very high standard of finish. Highly recommended."
Capt. Duncan McKelvie. FNI Dubai

• "It wasn't until I looked out of the window upstairs and compared the clarity of the water in next door's swimming pool compared to mine that I knew I had to approach Colin to ask him for a quote to get my swimming pool gleaming just as next door's was. We are now in our 3rd year with A1 Property Management and not only use Colin for pool management but also for property management as we rent out the villa for short term holiday lets
Colin's attitude and professionalism to our guests is second to none and feedback dictates his consistent reliability and his willingness to solve any problems as only being done in a friendly manner.
I would not hesitate in recommending A1 Property Management to anyone. He is reliable, offers competitive and honest prices and quite frankly this combined with peace of mind of knowing the villa and the guests are being looked after is priceless."
Alison Clements, Villa Onira, Emba, Paphos.